Young Enterprise Company Programme Certificate
Description
What are the course aims?
Facilities
Totton (Hampshire)
See map
Questions & Answers
Ask a question and other users will answer you
Course programme

Young Enterprise Company Programme Certificate
About the Course
• You will be a member of a company along with the rest of the students in the Young Enterprise Company Programme and you will have a role within the company. You will learn about how to run a business by being actively involved on a weekly basis in the setting up and running of a real small company. This experience and training will enable you to build up the required evidence and knowledge to achieve the OCR Level 2 Certificate in Enterprise (Young Enterprise).
Course Aims
What are the course aims?
• To give you practical experience in setting up and running your own company for a year .
• To enable you to develop the type of skills needed to run a business of your own including team working, problem solving, communication, marketing, finance and human resource management.
• To provide you with a business adviser from the local community to help you develop a product and then to market it successfully.
• To provide you with training in how to run a business, hold weekly board meetings, keep accounts and make a profit from selling your product.

How is the course assessed?
OCR Level 2 Certificate in Enterprise (Young Enterprise):
• Unit One â€" Completion of an assignment based on your experience of your role whilst working in a Young Enterprise Company.
• Unit Two - Assessed by examination in the Spring Term during which the candidates are required to demonstrate their knowledge and understanding of their business and the way this relates to the wider world of business and enterprise.

Fees
No Course Fees for Under 19's. Over 19's must pay, or claim Level 2 or Level 3 Entitlement for FREE courses .
What next?
• You will gain valuable practical experience and training on how to run a business which you can then use to aid progression to a business-related degree or career, a company sponsorship programme, a range of other degree programmes or employment within a large company or business.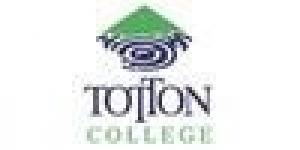 Young Enterprise Company Programme Certificate