3D Animation and Games BA Honours
1 opinion
If you want to get in to the industry, this is the place to study. Combine technical skill, analytical ability, lots of ideas and, inevitably, the art of creativity.
Description
Typology

Bachelor's degree

Location

London
Duration

3 Years

Start

October 2020
Description
Emagister adds to its catalog the BA in 3D Animation and Games, which is a multi disciplinary programme that focuses on the growth in independent gaming and computer art culture.

You will operate in an active studio environment that brings together animation fundamentals with the latest developments in computer technology. This degree helps you to develop as a professional practitioner in this burgeoning field and to operate at the forefront of new and exciting movements in animation and game production.

If you want to enjoy all the benefits of the course, contact with us through our website so we can provide you with the most relevant information.
Facilities
Starts
Oct-2020
Now taking bookings
To take into account
At Middlesex, we passionately believe in the importance of formal and conceptual experimentation as a means to developing innovative approaches to animation and games. The work our students complete on this course is far reaching in form and content due to the collaborative studio culture that develops throughout the programme. This specialised course is run in partnership with BA Animation so you can gain experience in traditional animation techniques such as 2D pixilation, stop motion and model making, as well as 3D computer animation. This critical foundation in the fundamentals of drawing and animation is coupled with practical and theoretical experimentations in gaming culture. Course highlights: The course is well resourced with fantastic facilities you will have access to over 30 workstations equipped with the latest software including Maya, Z Brush, After Effects, Flash, Final Cut Pro, Unity and Photoshop The course has dedicated use of a Vicon Motion Capture Suite You will be taught and assessed by award winning practitioners as well as academics with research interests in 3D graphics and games Unlike many equivalent degrees at other universities, on our degree we focus on improving your draughtsmanship, an important skill for professional animators Middlesex has strong links with employers, with our industry partners sponsoring final year students and giving visiting lectures Teaching is focused on project based workshops supplemented by lectures and seminars so you can build a substantial portfolio of work At the end of your degree, you will exhibit your work at our Art and Design Degree Show and showcase your talents to creative industry employers at Motion Picture Company, Soho As a student of this course you'll receive a free electronic textbook for every module.
Interviews, entrance tests, portfolios and auditions Entry onto this course requires an interview. You should allow two hours for the whole interview process as this includes a tour of the facilities. We use the interview to find out more about you, to better understand your aspirations and interests, and to explore why you want to study with us. You should also bring a full portfolio to the interview. Portfolios for this course should include 10 20 pieces of work that represent your art and design skills and experience, together with your favourite sketchbook.
Questions & Answers
Ask a question and other users will answer you
Opinions
If you want to get in to the industry, this is the place to study. Combine technical skill, analytical ability, lots of ideas and, inevitably, the art of creativity.
Michael Fryer
What I would highlight:
If you want to get in to the industry, this is the place to study. Combine technical skill, analytical ability, lots of ideas and, inevitably, the art of creativity.
What could be improved:
Nothing.
Would you recommend this course?:
Yes
See all
Achievements for this centre
All courses are up to date
The average rating is higher than 3.7
More than 50 reviews in the last 12 months
This centre has featured on Emagister for 10 years
Subjects
IT

Animation

Visual Communication

3d training

3d animation

Art

3D

Time management

Production

Games

Portfolio

Pixel

Digital Cultures

Contextual

Proposition

consolidate skills

visual analysis
Course programme
Course structure:

On our course you will receive a thorough foundation in non digital techniques whilst also exploring computer based approaches in general and computer gaming in particular. The course framework includes project based collaborations and integrated workshops that are designed to develop observational drawing and technological skills essential to all aspects of 3D computer animation production and computer games.
In the first two years of study, you will attend lectures and workshops in each of the core computer based subjects. These two strands are supplemented and informed by lectures and seminars that address the historical and cultural background to animation, computer generated imagery and games. Each module of study is focused on producing creative work, gradually building a professional portfolio to assist your entry into the job market.
The final year of study is principally devoted to producing a substantial, game related animation. Graduating students have the opportunity to specialise in disciplines such as concept art, character design, modelling, animation, film making/direction and game development.
You can find information about teaching and assessment on this course in the programme specification.
Modules
Year 1
From Pixel to Pencil (30 Credits) Compulsory
Introduction to Animation (60 Credits) Compulsory
Visual Communication Workshops 1 (30 Credits) Compulsory
Year 2
Animation Practice (60 Credits) Compulsory
Digital Cultures (30 Credits) Compulsory
Visual Communication Workshops 2 (30 Credits) Compulsory
Year 3
3D Animation and Games: Major Project and Portfolio (90 Credits) Compulsory
Critical and Contextual Proposition (30 Credits) Compulsory
Additional information
FEES INTERNATIONAL
£12,500 per year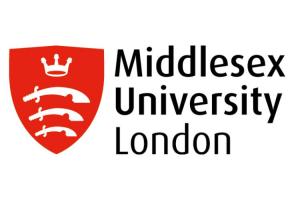 3D Animation and Games BA Honours