ART & DESIGN LEVEL 3 BTEC FOUNDATION DIPLOMA (RQF)
Description
Typology

Course

Level

Advanced
Location

Hornchurch

Duration

Flexible
Description
If you want a career in the Creative Industries, the Foundation Diploma is an excellent place to start. Designed to develop both your critical and practical skills, the course aims to enable all students to build a strong Art & Design portfolio, tailored to suit each individual's creative intentions. The portfolio, together with your intellectual development, is the key to gaining a place at some of the best universities in the country.
Facilities
Hornchurch (Essex)
See map
Ardleigh Green Road, RM11 2LL
To take into account
You would usually progress onto a BA (Hons )Degree in your chosen subject. The study of Art & Design opens up a wide range of opportunities within the creative industries.
You will be invited for interview, to which you are expected to bring a portfolio and / or sketchbooks as evidence of your visual skills. Successful applicants have usually completed 'A' levels or a National Diploma in an appropriate subject.
Questions & Answers
Ask a question and other users will answer you
Subjects
Animation

Design

3d design

Video Production

Art design

Textile Design

Art

Art Photography

Fashion

Artwork

Animation

Video Production

Animation

Video Production

Video Production

Video Production
Course programme
The course covers a diverse range of Art & Design disciplines and is designed to offer a broad range of skills that can be applied to a range of specialist areas.
Subjects covered are likely to include: 3D Design, Animation, Fashion / Textile Design, Graphic Design, Interior Design, Installation, Illustration, Life Drawing, Painting, Performance, Photography, Printmaking, Video and Sculpture.
Course Assessment Method
There are a range of assessment methods on the course. The majority of assessments are via practical assignments which are supported by research and idea development in sketchbooks. Other forms of assessments are via formal essays, formal presentations and group critiques.
The course is divided into three stages: The Exploratory, Pathway and Confirmatory. Each stage must be passed in order to progress to the next.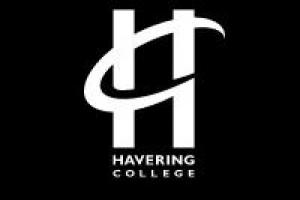 ART & DESIGN LEVEL 3 BTEC FOUNDATION DIPLOMA (RQF)