Course not currently available
C&G/ILEX Legal Level 3 Diploma for Legal Secretaries
Description
Typology

Vocational qualification
Description
The C&G /ILEX Legal Diploma course is ideal for students who want to achieve careers as Secretaries, PAs or Administrators within a legal environment and already possess some secretarial skills. Students will be able to develop their skills by attending classes to gain OCR Text & Word Processing, an ICT qualification and to further improve their English. All students are actively.
To take into account
Good English skills and a genuine interest in the Law together with a determination to suceed. Word processing skills would be desirable as would some basic knowledge of ICT.
Questions & Answers
Ask a question and other users will answer you
Subjects
Secretarial

PA

Legal Secretary

Word

Word Processing

English

Ms Word
Course programme
The C&G /ILEX Legal Diploma course is ideal for students who want to achieve careers as Secretaries, PAs or Administrators within a legal environment and already possess some secretarial skills.
Students will be able to develop their skills by attending classes to gain OCR Text & Word Processing, an ICT qualification and to further improve their English. All students are actively encouraged to seek regular work experience within a legal environment
Entry RequirementsGood English skills and a genuine interest in the Law together with a determination to suceed. Word processing skills would be desirable as would some basic knowledge of ICT.
Course Content
The main qualification covers two modules:·Advanced Legal Word Processing·Business skills in the Legal Environment
Students will enhance their employment opportunities by undertaking the C&G/ILEX Legal Studies Certificate which provides a stimulating insight into Law.
All students take trips to the Magistrates Court, Crown Court, Galleries of Justice and the Old Bailey.
ILEX books are provided by the college.
This is a one year course where students attend college three days per week.
How will I be assessed?
For the main programme, assignments are completed within time constraints and are marked by the appropriate tutor before being internally verified and then externally verified by C&G/ILEX.
What can I do next?
Employment as a Legal Secretary or Legal Administrator. Those wanting to stay in full time education could join the Diploma in Business Admin & Practice Level 3 course or progress to a Legal Executive course or higher education.
Students may be able to diversify into other qualifications such as Foundation Degree in Business, NVQ Business & Adminstration, or could extend their current secretarial offer by studying Shorthand.
Additional costs
Please enquire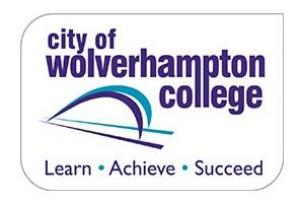 C&G/ILEX Legal Level 3 Diploma for Legal Secretaries