Level 1 Diploma in Sport and Active Leisure (BTEC)
Description
This course will provide you with an introduction to sport and active leisure It is designed to encourage you to develop the personal skills and qualities needed for work, learning and to help you achieve your full potential You will learn about working in the sport and leisure industry as well as about health related issues and lifestyle programmes There will also be the opportunity to participate in a range of selected sports
Questions & Answers
Ask a question and other users will answer you
Course programme
What will I learn?
The course will cover areas such as Anatomy and physiology, exercise and fitness, sports coaching, health and safety and organising a sport or leisure event, personal and social development, English and maths You may have the opportunity to gain additional qualifications such as RLSS National Pool Lifeguard Qualification, sports coaching awards and also be a member of college teams
How will I be assessed?
Through a combination of practical work and a portfolio of assignments, case studies and tests Some units may contain externally set exams
What may it lead to?
You can progress onto a Level 2 qualifications at Canterbury College or into careers within the sport and leisure industry
Entry Requirements
You should have at least 2 GCSEs at grade E (including English and Maths) and a high level of interest in sport An interview and practical assessment will be completed prior to offering a place on the course as well as obtaining good references
Work Experience
All students are required to undertake two weeks work experience
Additional Information & Other Costs
Although there is a strong practical element within this course, much of the work is carried out in the classroom There may be trips and activities to a range of different places related to the course content Students will be expected to purchase a uniform or kit that relates to this course Further details will be explained at the interview stage All students are required to undertake a minimum of two weeks work experience in a related environment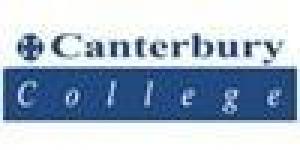 Level 1 Diploma in Sport and Active Leisure (BTEC)