Level 3 Award in Automotive Refrigerant Handling
Description
Typology

Vocational qualification
Facilities
Automotive Training Ltd, 5 Carlton Hill, CT6 8HL
Questions & Answers
Ask a question and other users will answer you
Course programme
New Air Conditioning Regulations
From 4th July 2010, all Vehicle Air Conditioning technicians working with cars and vans are required to have achieved, as a minimum requirement, a refrigerant handling qualification which fulfils the European Union F Gas Regulation (EC842/2006 and Annex to Regulation EC307/2008).
From this date it will be illegal to purchase R134a gas or to work on air conditioning systems where gas is handled.
Automotive Training Ltd are approved by the Institute of the Motor Industry to offer the Level 3 Award in Automotive Refrigerant Handling (EC842-2006 and Annex to Regulation EC307/2008)
This vocationally relevant qualification, which is approved by DEFRA, is aimed at experienced technicians and is delivered in a classroom environment. Competence is proven with a short test and a practical task.
On successful completion candidates are issued with a certificate as evidence that they meet the minimum F gas requirements.
We offer evening classroom sessions or full day sessions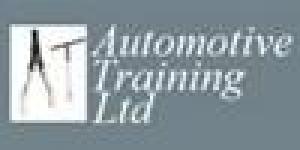 Level 3 Award in Automotive Refrigerant Handling