Part Time Nocn Hospitality Skills Programme - Level 1
Vocational qualification
In Newry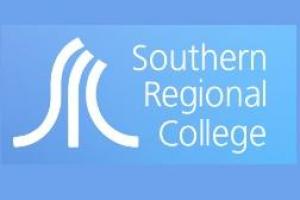 Description
Type

Vocational qualification

Location

Newry (Northern Ireland)
Class hours

30h

Start date

On request
This course is suitable for Several pathways are available: Food & Beverage Service. An introduction to the skills required for food and beverage service in a variety of settings. Health, Safety and Hygiene form the core of the programme. A practically based programme including 'hands-on' sessions on setting tables, service methods and service of wines. Food Preparation. Students will gain basic knife skills whilst.
Facilities
Start date
On request
Enrolment now open
Questions & Answers
Add your question
Our advisors and other users will be able to reply to you
Reviews
Have you taken this course?
Subjects
Hygiene

Tourism and Hospitality

Hospitality Management

Hospitality

Tourism Development

Travel and Tourism

Part Time

Food Beverage Service
Course programme

NOCN HOSPITALITY SKILLS PROGRAMME - LEVEL 1

Who is this course for?

Several pathways are available:

Food & Beverage Service
An introduction to the skills required for food and beverage service in a variety of settings. Health, Safety and Hygiene form the core of the programme. A practically based programme including 'hands-on' sessions on setting tables, service methods and service of wines.

Food Preparation
Students will gain basic knife skills whilst preparing and cooking basic dishes from soups, sandwiches, main courses, desserts and basic pastries. Health and Safety and Food Hygiene will also be covered. Students will also gain knowledge of job opportunities and further studies available.

Bar Service
An introductory qualification to encourage those who wish to enter the industry or for those in the trade who have no formal qualification. A 'hands-on' approach to bar service plus underpinning knowledge required to further a career in the bar trade.

Accommodation Operation
A practical approach to the accommodation operations of a hospitality/residential establishment. The programme will include basic customer care, health and safety at work as well as an introduction to a basic range of skills required in the various housekeeping tasks for anyone who is or may be working in the area.

Patisserie
A practical based programme covering Pastry, Sponges, Cakes and Biscuits.

How long is this course for?
30 hours

Attendance Part-Time
Part Time Nocn Hospitality Skills Programme - Level 1