PG Diploma in Production and Operations Management
Description
Typology

Course

Methodology

Online
Duration

1 Year

Start

Different dates available
Description
The PGD in production and operations management is designed for both working professionals in the field of business operations and freshers to provide tools that help in improving productivity and solving various managerial problems, thus ensuring smooth operation of manufacturing and service activities. The study covers every aspect of operating management like production management, organizational and technology management, distribution and service management etc.
Facilities
Starts
Different dates available
Now taking bookings
To take into account
The course covers important concepts, practices, and trends in the subject area -From organizational behavior, production & operations management,technology management, and behavioral science to logistics & supply chain management and production planning & control.
Questions & Answers
Ask a question and other users will answer you
Subjects
Planning

Supply and Chain Management

Logistics

Supply Chain Management

Supply

Business Operations

Management

Operations Management

Technology

IT Management

Production

Principles and Practices of Management, Organizational Behavior, Production And Operations Management, Technology Management, Behavioural Science, An Aid To Project Work, Logistics and Supply Chain Management, Production Planning and Control.
Course programme
Semester I you can find 4 subjects which is 1.Principles and Practices of Management, 2.Organizational Behavior, 3.Production And Operations Management, 4.Technology Management and in Semester II you can also find 4 subjects which is 1. Behavioural Science, 2. An Aid To Project Work, 3.Logistics and Supply Chain Management, 4.Production Planning and Control. This program will give you the necessary skills to manage production and operations in procurement and technology management, analyzing and assessing the movement of materials and services, production planning, logistics management and Supply chain management. We deliver our courses with an online methodology in order to adapt ourselves to busy and profesional lifestyles. Combine your profesional life, your work, your personal time with this distance-learning course. If you have any doubts, do not hesítate to ask for more information through Emagister's website.
Additional information
Explore career opportunities in private / public sector organizations and government departments inindustries including manufacturing, hospitality, financial services,IT & ITES, insurance, and retail as production operative, operations executive, forecasting manager,customer service support manager, operations planner, inventory controller,scheduling manager, process & methods planner, purchasing & materials manager etc.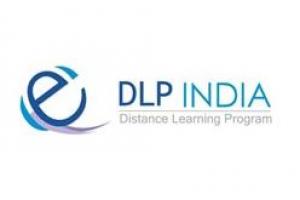 PG Diploma in Production and Operations Management