Social Media & Digital Marketing Advanced - Level 3
Description
Businesses are looking for more digital marketing capability and capacity which is increasing the demand for skilled people in this sector This framework is created to equip learners with the ability to understand, utilise and develop the skills needed whilst working in social media and digital marketing for business purposes It also builds in transferable skills such as communication, team working, interpersonal skills and the ability to reflect on personal learning
Questions & Answers
Ask a question and other users will answer you
Subjects
Skills and Training

Social Networking

Networking

Management

IT Management

Social Media

IT

Digital Marketing

Marketing

Media
Course programme
Supported browsers are Internet Explorer, Firefox and Google Chrome
What will I learn?
The Principles of Social Media with a Business Understand how Social Media fits into the objectives and marketing of a business Understand how to select Social Media tools and channels for a business Understand how to measure the success of using social media tools and channels Understand how social media policy and guidelines can impact a business The Principles of Keywords and Optimisation Understand Search Engine Optimisation (SEO) Be able to plan implementation of SEO techniques Understand Social Media Optimisation (SMO) Understand how to plan implementation of a website optimised for mobile devices Social Networking Management for Business Be able to evaluate external social networking tools for a business Understand how to classify the social networking audience of a business Be able to use social media management tools in relation to social networking Be able to carry out a risk analysis and create a digital crisis management plan in relation to social networking for a business
How will I be assessed?
Assessment will be by workplace assessor visits and a series of examinations during the college workshops
What may it lead to?
Progression may be to a higher apprenticeship or the following job roles: Social Media Analyst, Social Media or Digital Media Assistant, Social Media Consultant, Digital Communications Officer, Social media/Digital marketing Assistant, Campaign Assistant, Digital Marketing Coordinator, Mobile Marketing Assistant, Web Marketing Assistant
Entry Requirements
Learners should have completed the Intermediate Apprenticeship, or have the following: GCSE grades A-C in English and Maths or equivalent qualifications Excellent computer literacy & Windows navigation skills A technical understanding of Computer hardware/ software and computer networks Note: Learners who do not have the required GCSE Grades will be required to study and sit Functional Skills exams at Level 2 in English, Math & IT
Additional Information & Other Costs
The employer must ensure the apprentice is covered by company Health & Safety procedures The employer must allow the apprentice to attend college (normally one day per week)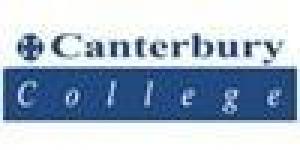 Social Media & Digital Marketing Advanced - Level 3