Course not currently available
Skills for Life - Certificate in Adult Numeracy Level 2
Description
Typology

Vocational qualification
Description
This course is for adults wishing to improve their skills in numeracy/basic maths. It provides access to an essential qualification for progression. We offer this course at Wellington Road Campus,Molineux Learning Centre, In the Workplace, Some Community Locations and at the Chubb Building (City Centre). There are daytime and evening classes available.
To take into account
Everyone is offered confidential interview which includes an initial assessment to establish their current strengths and weaknesses, which allows us to place the students in the most appropriate class. Students are then offered a range of times and classes to suit their needs.
Questions & Answers
Ask a question and other users will answer you
Subjects
Access

IT for adults

Literacy

Numeracy

Basic Skills

Maths

Workplace Skills
Course programme
This course is for adults wishing to improve their skills in numeracy/basic maths.
It provides access to an essential qualification for progression.
We offer this course at Wellington Road Campus,Molineux Learning Centre, In the Workplace, Some Community Locations and at the Chubb Building (City Centre). There are daytime and evening classes available
Entry RequirementsEveryone is offered confidential interview which includes an initial assessment to establish their current strengths and weaknesses, which allows us to place the students in the most appropriate class.
Students are then offered a range of times and classes to suit their needs.
Course Content
During the course you will improve your skills of:·Working with numbers (Adding, Subtracting, Multiplying, Dividing)·Using maths skills to solve problems·Fractions, decimals, percentages, & ratios·Common Measures (Money, Time, Length, Weight, Capacity)·Shape & Space·Reading charts, tables and graphs.
How will I be assessed?
You will be asked to complete a 40 question multiple choice paper which can either be completed paper-based or on-line. You will get 1hr 15mins to complete this. Mock tests are available for you to practice.
What can I do next?
Students maybe able to progress to Adult Numeracy Certificate at Level 2, GCSE or Key Skills Level 1 if they choose to join a vocational programme within the college.
It may also help you to get a job or that promotion you wanted.
Additional costs
Free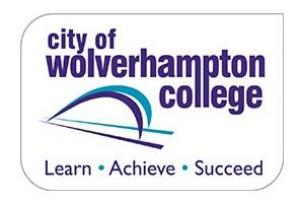 Skills for Life - Certificate in Adult Numeracy Level 2