I Level Master course in Italian cuisine and oenology
In Costigliole d'Asti (Italy)
*Indicative price
Original amount in EUR:
5,950 €
Description
Typology

Workshop

Location

Costigliole d'asti (Italy)

Class hours

160h
Duration

3 Months

Start

12/10/2020
Description
The Short Course in Italian Cuisine and Oenology is set out in two parts: the first consists of theoretical-practical lessons at ICIF Headquarters, supplemented with educational field trips; the second, consisting in a professional internship (optional, not included in the subcription costs), at a restaurant selected by the school.
The Short Course is designed for professionals or students who want to undergo a more rapid training program on traditional and modern-creative cuisine, with insights into oils, balsamic vinegars, herbs and spices, traditional first courses, cheeses, pastries and wine.

Maximum attendance: 24.
Facilities
Costigliole d'Asti (Italy)
See map
Piazza Vittorio Emanuele 10, 14055
Costigliole d'Asti (Italy)
See map
Piazza Vittorio Emanuele 10, 14055
Starts
12 Oct 2020
Now taking bookings
To take into account
Holders of diplomas from higher education hospitality institutes or centres Foreign and Italian professionals from the food and wine sector Workers from the sector with at least three years of documented experience in hospitality industry worldwide
ICIF certificate upon completion of the course
Questions & Answers
Ask a question and other users will answer you
Achievements for this centre
All courses are up to date
The average rating is higher than 3.7
More than 50 reviews in the last 12 months
This centre has featured on Emagister for 1 years
Subjects
Cooking

Cooking Classes

Culinary Arts

Italian Cookery

Chef

Professional Cookery

Food Preparation

Food

Wine

Oenology
Teachers and trainers (1)
Massimiliano Careri
Prof.
Course programme
COOKING CLASSES• Extra virgin olive oil and other condiments• Wine, balsamic and aromatic vinegars• Herbs and spices• Hot and cold antipasti• Vegetables and salads• Rice and risottos• Soups• Dried pasta and its sauces• Fresh and filled pasta• Polenta, gnocchi, pies and timbales• Freshwater fish, seafood, crustaceans and mollusks• White meats, mutton, pork meats and cattle meats• Cheeses

PASTRY CLASSES• Spoon desserts• Small pastry• Ice-creams and sorbets - WINE CLASSES• Vine growing and wine-making techniques• Wine tasting techniques• Food-and-wine pairing• Introduction to the most renowned Italian wines

ITALIAN LANGUAGE CLASSES• Basic knowledge of Italian language and grammar• Specific Culinary terms

EDUCATIONAL TRIPS
Additional information
4 Weeks of theoretical and practical lessons with board and lodging included and the opportunity of a practical training period at the best Italian restaurants
The Course has a total duration of 3 months:4 weeks of theoretical and practical lessons at the Institute8 weeks of internship (optional) at Italian restaurant previously selected by the Institute

Complete course: 5.950 €. Single week: 1.700 €

Included in the price of the course:- Accommodation at the ICIF's guesthouse for 4 weeks in small apartments (2-rooms flats with single, twins or triple rooms and one bathroom)- Welcome dinner upon the arrival on Sunday at the ICIF's Training Restaurant "La Barbera" in the Castle of Costigliole d'Asti- Breakfast from Monday to Friday- Meals (lunch and dinner) in the school canteen from Monday to Friday- A complete chef uniform: jacket, trouser, apron and paper hat- Support for the Student Visa application procedure (if needed)ADDITIONAL SERVICES OFFERED- Group bus transfer from Milano Malpensa airport to Costigliole d'Asti, price: € 50- Assistance in purchasing of a new sim card- Assistance for organizing Food and Wine tours and extra educational activities- Assistance for organizing transfer for food sector events and fairs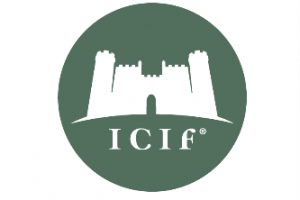 I Level Master course in Italian cuisine and oenology
*Indicative price
Original amount in EUR:
5,950 €