Professional Chefs Course Stage 3 NVQ Diploma Level 3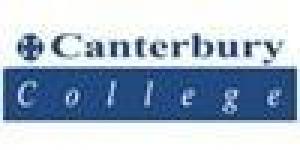 This is an advanced, complex course taught in a real working environment (the College's kitchens and restaurant) It is for those who wish to build a career in Michelin-starred establishments
Questions & Answers
Ask a question and other users will answer you
Course programme
What will I learn?
You will prepare and produce food to a high standard for service in our restaurants and have the opportunity to work at high-profile catering events You will be taught: how to establish and develop positive working relationships in hospitality; maintaining food safety when storing; and preparing & cooking complex dishes
How will I be assessed?
By continuous assessment and tests
What may it lead to?
This course can lead to employment in the catering & hospitality industry It can also lead to study at a higher level
Entry Requirements
You should have a Level 2 Diploma in Catering or an equivalent qualification Entry onto the course is subject to an interview and practical trade test
Additional Information & Other Costs
You will need to purchase uniforms, equipment and text books (this will be discussed at the interview) Work experience is gained in the College restaurants which are open to the public, staff and students
Professional Chefs Course Stage 3 NVQ Diploma Level 3