Theatrical and Media Make-up VTCT Diploma Level 3
Description
Typology

Vocational qualification

Location

London
Description
This course consists of mandatory units relating to preparing for and providing character make-up, providing and removal of special effects and media make-up, providing wigs and pastiche for media make-up and applying hairdressing techniques for media make-up. You will also cover implementation of good working relationships with colleagues, artistes, subjects and production teams.
Important information
Government funding available
To take into account
This course is for post 16 students with literacy skills at or working towards Level 2.
Questions & Answers
Ask a question and other users will answer you
Course programme

Course Code:
DP3MTMU5

What will I learn?
This course consists of mandatory units relating to preparing for and providing character make-up, providing and removal of special effects and media make-up, providing wigs and pastiche for media make-up and applying hairdressing techniques for media make-up. You will also cover implementation of good working relationships with colleagues, artistes, subjects and production teams.

How will I be taught?
This course has practical sessions delivered in Commercial Beauty salons with theory being delivered using state of the art interactive whiteboards and ICT provision to help with assignments. One to one tutorial support is provided by industry qualiifed lecturers with up to date knowledege of new and emerging trends.

How will I be assessed?
Assessment is carried out by Practical Observation, Oral Questioning, Assignments and Written Papers.

What could I do next?
You may progress to an HE, HND course in Fashion and Photographic make up, or Level 2 in Beauty Therapy, or Level 2 in Hairdressing.

How would this benefit my employer?
Employers will have qualified theatrical Make-up technicians employed and the possibility of staff going on to becomeing full level 2 or 3 Beauticians

Option 1
Option 1
Starts: September 2009
Ends: July 2010

Course length: 36 weeks per year, 1 year

Study hours: 16 over 3 days per week

Tuition fee: £1584

Exam fee: £101

Materials fee: £714

Location: Tottenham Site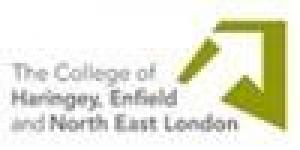 Theatrical and Media Make-up VTCT Diploma Level 3