Indian Cooking - ACE (Adult Continuing Education)
Description
On this course you will learn how to create a selection of Indian dishes covering both main meals and light snacks. The first session will comprise a group discussion regarding Indian cooking, with following sessions teaching you new and interesting ways to create authentic Indian meals. Every week you will be provided with a different recipe. All classes will start with a mini-lecture
Facilities
Preston (Lancashire)
See map
St Vincent'S Road, PR2 8UR
To take into account
To enrol on this leisure course, you will need to be aged 19 or over and have a keen interest in the subject.
Questions & Answers
Ask a question and other users will answer you
Course programme


Indian Cooking - ACE (Adult Continuing Education)

Course ID:
PC45889

Academy:
Retail, Hospitality, Leisure & Tourism

Introduction:
Our Adult Continuing Education (ACE) programmes are short leisure courses. They are ideal if you want to learn new skills, pursue an interest, have fun, and find out more about a particular subject without the stress of exams.

This course is for those who want to learn how to cook authentic and exciting Indian dishes. You will be given a range of demonstrations and handy tips before working on your own recipies.

ACE courses are funded by Lancashire Adult Learning.

Study Mode & Location:
This 10 week part-time evening leisure course will last for 2 hours per week. It will be held at Preston College, Fulwood Campus, St Vincent`s Road, Preston, PR2 8UR.

Course Content:
On this course you will learn how to create a selection of Indian dishes covering both main meals and light snacks. The first session will comprise a group discussion regarding Indian cooking, with following sessions teaching you new and interesting ways to create authentic Indian meals. Every week you will be provided with a different recipe. All classes will start with a mini-lecture and demonstration of how to create the dish in easy steps, together with top tips on making delicious eastern cuisine.

Assessment:
Although there is no formal exam for this course, you will be assessed informally (through class and individual discusions).

Careers & Progression Opportunities:
This course can lead to other ACE courses or to OCNW (Open College of the North West) START or A unit courses.

How To Apply
You can enrol on any of our ACE (Adult Continuing Education) courses by phone or in person. Simply phone or call into the Preston College Advice Centre. We accept SOLO and major credit cards (eg Access, Visa, Switch, Delta) EXCEPT American Express. Many courses have limited places so please enquire as soon as possible.

Money Matters
Depending upon your circumstances, you may be able to study an ACE course at a reduced price. For more details, contact the Preston College Advice Centre.

Help, Advice & Further Information
If you know of someone who would like to study a course at Preston College but their first language is not English, please contact the Advice Centre on their behalf to discuss the options available.

Opening Hours:

Mon-Thur 9am-7.30pm (9am-5pm during College holidays)
Fri 9.30am-4.30pm

The information contained in this leaflet was correct at the time of production. Preston College however, reserves the right to alter or amend the details contained in this leaflet. This course will run subject to sufficient student numbers.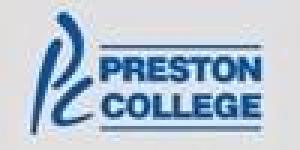 Indian Cooking - ACE (Adult Continuing Education)