Become a more efficient and effective salesperson
Sandler Microlearning Collection: The Sales System
*Indicative price
Original amount in USD:
$ 197
Description
Typology

Course

Level

Intermediate

Methodology

Online

Duration

Flexible

Start

Different dates available
Online campus

Yes

Delivery of study materials

Yes

Support service

Yes

Virtual classes

Yes
Description
Are you working in sales and looking for a way to improve your efficiency and effectiveness? Increase your sales by improving your skills. Emagister offers you the Sandler Microlearning Collection: The Sales System, a series of 80 short and powerful lessons created by Sandler Training.

Learn how to engage customers and create a lasting relationship with them, become master in negotiation and learn new strategies to close sales that can help you and your team achieve and surpass your sales goals.

Using Grovo's proven Microlearning format, this course guides you through small lessons that have a clear and valuable message that will help you boost your sales performance.

Invest in your business and career, contact Sandler Training through Emagister.co.uk to acquire this course!
Facilities
Starts
Different dates available
Now taking bookings
To take into account
Imagine 100% of your sales team exceeding 100% of quota... Set your team up for success - Adapt and continually reinforce new behaviors, attitudes, and techniques, inspiring long-term change. Get everyone on the same page - Quickly drive consistency and realize your team's potential by instilling shared language, culture, and processes Keep your team engaged - Instead of making the same mistakes over and over, salespeople can quickly tap into the training they need, in the flow of their workday.
Professionals and companies that would like to improve their sales through high-quality training.
Grovo and Sandler have partnered to provide Sandler's award-winning methodologies delivered in Grovo's proven Microlearning lesson format. The Sandler + Grovo Microlearning Sales Bundle offers 80 high-quality, single-concept lessons that are available in the flow of work, enabling sales to adopt valuable behaviors, attitudes, and techniques over time.
Questions & Answers
Ask a question and other users will answer you
Subjects
Sales

Sales Training

Sandler

Selling System

Sandler Sales

System

Bonding

Building

Building Rapport

Questioning

Strategies

Customer Retention

Customer Retention Strategy

Customer Relationship Management
Course programme
The Sandler Microlearning Collection: The Selling System

Based on the first eight chapters of the Sandler Sales Mastery program
Introducing the Sandler Selling System
Bonding & Building Rapport with Your Prospect
Setting Up-Front Contracts with Your Prospect
Questioning Strategies
Uncovering Your Prospect's Pain
Talking Budget with Your Prospect
Your Prospect's Decision-Making Process
Closing the Sale: Building a Relationship to Last
Negotiating Mastery
Creating a Prospecting Plan & Making the Call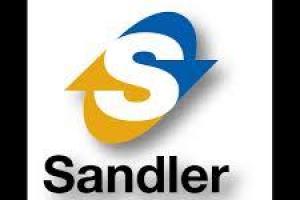 Sandler Microlearning Collection: The Sales System
*Indicative price
Original amount in USD:
$ 197