Professional Catering NVQ Diploma Level 1
Description
This course is designed to stretch and challenge you You will prepare and cook a range of dishes for service within the colleges internal outlets and for external functions You will see how to run and work in a successful kitchen with using basic ingredients, making sauces and cooking vegetables and meat
Questions & Answers
Ask a question and other users will answer you
Subjects
Basic IT

Basic IT training

Basic

Cooking

IT

Catering
Course programme
What will I learn?
Communication with customers
Different cooking techniques
A range of dishes from around the world
Types of food for different outlets
Catering theory
Looking theory and discovering basic ingredients to make basic dishes for service
How will I be assessed?
On going practical assessment with theory tests for each unit
What may it lead to?
Successful completion of this course could lead to Professional Cookery Intermediate Apprenticeship, Level 2
Entry Requirements
A GCSE grade E
Work Experience
All learners are required to complete a minimum of 30 hours work experience per year, we recommend that learners strive to obtain employment in order to enhance and cement what is learnt
Course Code
07D1HOSPYP
Study Programme
This qualification will form the main part of your Canterbury College study programme Our study programmes combine your main qualification and may involve work experience and Maths & English sessions Learn more
Course Fees
What you pay in course fees will depend on your personal circumstances and age To find out more, visit our Fees page If you are aged 19 or above, you may qualify for a Advanced Learning Loan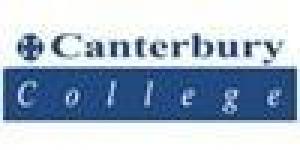 Professional Catering NVQ Diploma Level 1